Short trip to Kolkata New Market
The trip to Kolkata has to be planned or you will miss out.  It is a city of various contrasts thought the general theme is changing.
The First thing is where will you stay? If I had a choice, I would say near New Market which is favorite spot for many. But there are nice hotels too.  The first thing is getting up early say 6: AM and having a stroll around the place. By 7 AM you will see people walking around. The scene you can get if you live around there.
My post is in the perspective of the visitor to Kolkata who has visited it many times. The city where "Dada Bosun." is very popular.  If you are speaking in Bengali then remember to say "Dada" and not "Bhai". You can avoid many unpleasantries.
Both these words mean same:" Brother". But it is like the Irish using their dialect in London or vice versa.
Please Select A Table From Setting!
The thing is the language is complicated since Bangladeshi version is used by Muslim people as well as Hindus in Bangladesh. But Hindus in Bangladesh use Bangladeshi Version when outside but amongst themselves they use Kolkata Version. In Indian side, Kolkata the opposite is true. Muslims do the same, they use KBV in public whilst they use BBV at home. The version difference is not due to country separation but religion.
Say you live somewhere near the New Market. The first thing is don't waste your time in malls. Leave that for later. (We call L4T). You as a visitor wants to see places and eat in places which you normally get in your own country. It is no use eating in KFC since you have KFC in your city or country. Unless you want to find difference in KFC in both countries and you want to write a report which you are paid for.
Coming back to New Market.
The surrounding area is called:
Dharmotala or Esplanade.
The metro station for new market is in Esplande. It is useful if you live near the Airport. In metro it takes 20 minutes whilst in bus it takes 1.5 hours.
The New Market was designed by the architect Richard Roskell Bayne in 1874 for the British community. Initially it was made for "Whites Only". Nothing new, it was like this in colonial times. Bayne was paid a sum of 1000 Rs, which was large sum those days.
Well, you want a good Breakfast.
There are lots of Places but Muslims look for Halal restaurants.
 A good place to have breakfast is in Sudder Street, New market area.:
Blue Sky Café
Cost:700 RS /US$9.35((for two)
They serve good English breakfast and you can sure of getting a good quality breakfast thought is over charged and usually foreigners (Europe,US) frequent there.
The halal bit is not confirmed and if you eat items veg stuff and non-meat based you don't have a problem.
Having a good delicious meat meal will be from the Muslim Restaurants.   Hey just you woke have a breakfast later on the day you can think of meal.
So you have good breakfast. Wait a minute I am in Kolkata shouldn't I have Bengali style Breakfast, might be your question.
Well whatever theme of restaurant, walking is the same. Energy spent will be the same. I recommend to follow German style of Breakfast. Have it for an hour at this restaurant, you are going to need it.!
Well make sure you have completed going to the rest room(toilet) before you came to New Market. Finding public rest room is difficult and going there takes lot of walking.
So what is next.
Tipu Sultan Mosque,if you have time.
History
Built in 1832. Prince Ghulam Muhammad built it in memory of Tipu Sultan.
How far
9 Minutes walking from Kolkata New Market.
Open
All days
10 AM-4PM.
Address
185, Lenin Sarani Rd, Esplanade, Chandni Chawk, Bowbazar, Kolkata, West Bengal, 700013, India
Winter is coming. So you may want to buy shawls for the ladies of your family.
The best is Pashmina Shawls from Kashmir. Shawls is ok but what the hell is Pashmina?  The woolen shawls are referred to as back as the 3rd century in Afghan texts. The industry was founded in the 15th century by ruler of Kashmir. Zayn Al Abidin and Mir Sayyid Ali Hamdani are usually credit for this shawl.
History aside.
So in new Market, Kolkata or Hogg's Market where do I find Pashmina Shawls?

Bed sheets
Bombay Dyeing is the safest place for buying good quality bedsheets in India. It was established in 1879 in Mumbai.
Monte Carlo Sweaters are having  quality and are pricey. Monte Carlo Brand was launched by the parent company called Oswal Woolen Mills which was incorporated in 1949.
You can find Monte Carlo Sweaters in New Market or KNM.
cost:17$ -50$
Zaveri Collection
A collection of initiation jewelry in Bangladesh for women.
Antiques
Antiques are furniture or things that are old and expensive. Many people want to keep antiques in their house. Well KNM ,Kolkata New Market has antique stores nearby.
Marigold Starflower & Rolls Water Set
Most Probably Belgian design. This piece costs above 100$.
Consists of:
A French Gold Gilt Chandelier.
A beautiful Chandelier from the 19th Century having artistic design Well it is priced over  US$3000.
GEC bakelite valve radio
A Vintage Radio made by General Electric ,better known as GEC. Made in late 1940's are now reminders of nostalgia during colonial times.
Konark Collectibles
Humayun Court 20 Lindsay Street, Kolkata 700087 (Behind CitiMart)
Credit:
Pls mention you got refence from Indica Collection.
Ice Cream
You want to have a snack, Ice Cream.
Well head to Scoop Ice Cream Parlour.
Remember
"Forget art. Put your trust in ice cream."- Charles Baxter.
Thee ice cream is really tasty. Though approaching winter still ought to try. The ice creams are really tasty.
Price :15.92 $ for two.
Trendy Clothes But ok Prices
Pantaloons  is a retailer of trendy clothes' that was affordable at same time. They launched their brand in 1997.
They have following items:
T-shirt(Casual)
Formal T Shirt
Kurta
Children's wear
Shorts
Jeans
Bed sheet
covers
Home Decor.
Payment options:
Credit Card
Debit Card
Net Banking
Paytm Wallet
Cash on Delivery
Greencard Points
E-Gift Voucher
Pantaloons Credits
Most stores have same quality for same product as well as fixed price.
Address:
4, Camac St, Kankaria Estates, Elgin, Kolkata, West Bengal 700071, India
Distance(from New market):22 Minutes walking.
                   9 minutes by car.
New Market Area: They Do not have any store.
https://www.youtube.com/watch?v=jlE9XqT6-24
Indica Collection Tip
If you short of time, you don't have to visit Panatloons separately. You might want to see South Mall which is equivalent to Bashundhara and Jamuna Future Park. All Brands ARE Available INCLUDING pantaloons.
Visit SouthMall

About Me
Indica Collection
Indica Collection is a heritage site bringing best of South  East Asia in one place. Tune in for latest news and tips.
Big Bazaar-The alternative for trendy and cost effective Clothes and home Decor.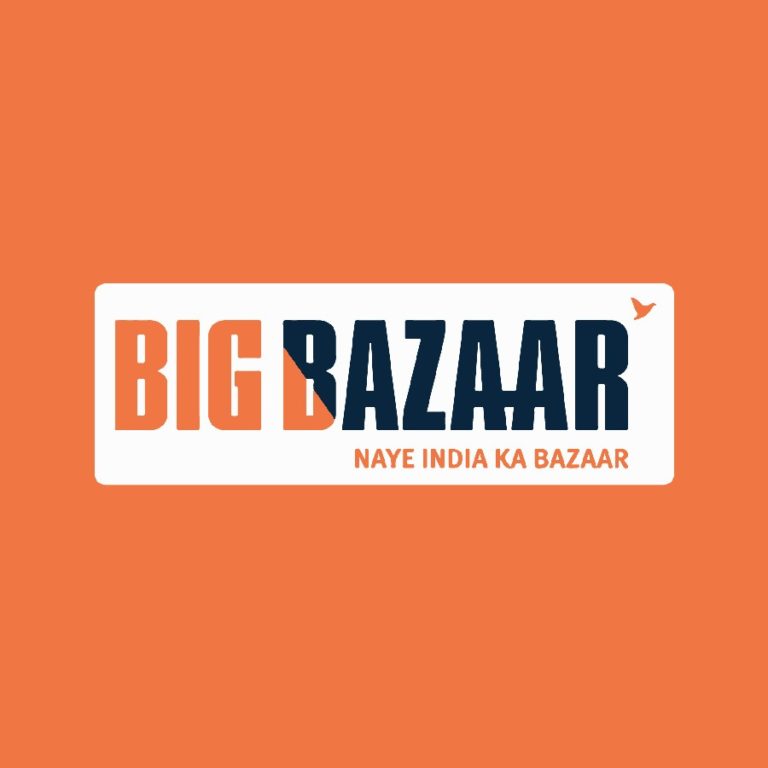 Big Bazaar, a super market chain   was founded in 2001 by the Future Group.
Their motto is:
Issei Sasta Aur Achha Kahin Nahi
Meaning:
You will not get any cheaper and more quality products than here. Meaning quality products  they are offering at  prices not found in any mall or super market.
This might be  the reason Pantaloons closed in New Market area.
People here are in ahurry to shop.
They want :
Quality
Low prices
Comfortable shopping.
and do not have time to differentiate in quality between the two. Pantaloon has quality and elegant but when it comes to prices, they are over priced to some extent. But Big Bazaar has caught up to the quality of Pantaloons but cannot exactly give a verdict. This is opinion in perspective of a customer.
Advertise with Indica
How Do I advertise with Indica Collection?
You can advertise by simply :
Email us: info@indicacollection.com
 Using Contact Us form in Contact Us Page.
What Kind of Advertisement do you do?
We take in following ADS:
Banner Ads
side ads
footer ads
other sizes.
IC Directory.
Email for details
No.
We do not place any ads that are political in nature, against Government ,Religion or any race.
The Policy of Indica Collection is take relevant ads to 'spirit' of Indica Collection. Details are mentioned in our advertising policy which can be given upon email request from serious customers.
Places of Advertising-Where can I advertise?
This includes:
On Page :Details by email  upon request.
As Content Sponsor.
Our payment is by Bkash and Bank.
Bkash is a digital Payment which is registered in Bangladesh.
We are located in Dhaka, Bangladesh.
Indica Collection may be contacted by email:
info@indicacollection.com
indicacollection@gmail.com.
New Empire Cinema
The New Empire Cinema in KNM ,Kolkata was established or setup in 1932. The properties including New Empire Cinema was bought by the Nepalese Major General Jung Bahudar Rana .
Between the 1970s and 1989 ,it was run by the Warner Brothers. There was a particular movie that looked special :
In any event the environment is really great for watching movies though now malls have replaced with their flashy glass  deco and architecture.
But if you want nostalgia and ambience money can buy then New Empire Cinema is the place to see.
You can book the tickets online.
IC Shoppers
Do not Miss Nahoum Bakery with tasty cakes and pastry.