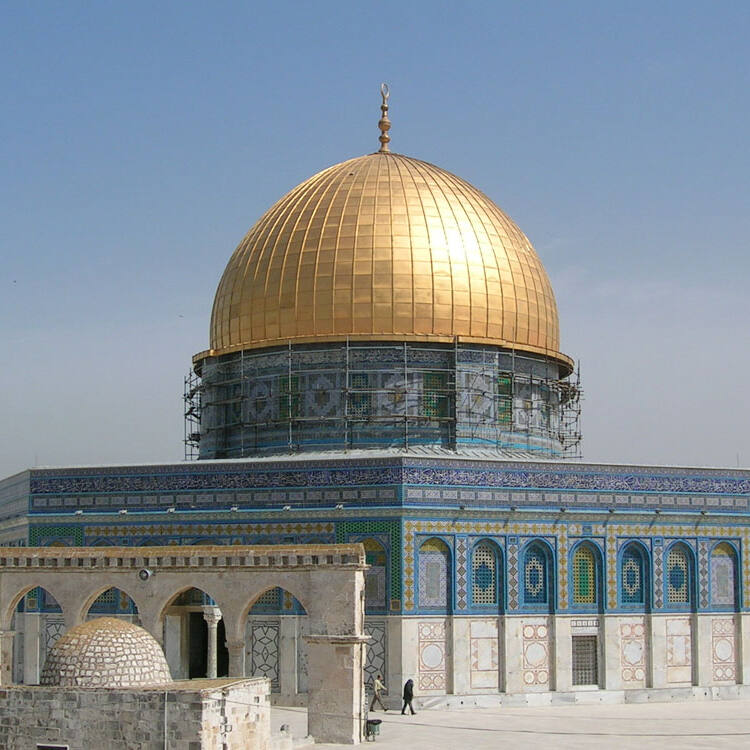 If you want to destroy any nation without war, make adultery and nudity common in the young generation.

Salahuddin Ayubbi
The Dream of Sultan Nuruddin Zangi
There were three attempts to steal the body of Prophet Muhammad (Peace be upon him).
The story goes:
Two Christian men disguised as Moroccan who claimed they were from Andalusia. They rented a house near Sacred Chamber, where the Prophet (Peace be upon him) was buried. Nurddin Zangi saw the Prophet (peace be upon him) in a dream, where he pointed to two blond men and said "Mahmud, save me from them"

Nuruddin Zangi was:

…a just prince, valiant and wise, and according to the traditions of his race, a religious man.

William of Tyre
Sultan Nuruddin woke up in panic and then after doing morning prayers, went back to sleep. This dream was repeated three times. Nuruddin discussed the dream with his advisor Shaikh Jamul Uddin who advised him to go to Madinah and not to relate this dream to anyone else.
Mahmud Zangi reached Madinah after 16 days. Then he directly went to Masjid Nabawi and summoned all people in Madinah. He carefully observed the visitors but he could not find the people of his dream. He then asked people if everybody had received alms and he told everyone except two. The reason was those two did not take alms as they were pious. Zangi ordered those two person to be brought in his presence immediately. They were questioned and first did not admit anything except they were Moroccans. Later while visiting their residence and upon searching it was found a hidden chamber under an old rug. There was tunnel which led to the Prophet's Grave. They were terrified and later on confessed that they were Christians sent by King of Iberia to steal Prophet Muhmmad (pbuh). The two were executed.
Share if you liked this post from Indica Collection
Salahuddin had great education and was not just a warrior. He studied sunni Islam 's theology at court of Nuruddin Zangi. He was known as Saladin and his interaction with Richard the Lion Heart was much talked about.
Film Selahuddin Eyubbi-by Emre Konuk
Television series by Emre Konuk is s till getting delayed. It is uncertain when it will be shown. The Turkish TV series was supposed to be appear last year in TV.
Keep in touch with the site Kayi Family This post would be continued..