Lucknow-and the great Nawabs -part 1
Eat and live like a king.
Lucknow is the administrative capital(till British left) of Uttar Pradesh. It was known as the Awadh region. It was known as Lakhnauti.
History
Lucknow is known since to the ancient times of Suryavanshi Dynasty. This dynasty is known as the solar dynasty. Something like the Greek Apollo, if any Greek family claimed some link with him. Well, any way topic of this post is not about this dynasty any way. Known as the City of Tehzeeb' ,Lucknow is well known for its rich Muslim cultural theme.
A city of Nawabs
In 1720, the Mughal Emperors began to appoint Nawabs. The Nawabs were mangers for the Mughal Emperors. Actually, that's the low down. But it was comparable to Lords of Britain. The Nawabs had a eloquent, lavish lifestyle and some of them misused this title, and that to the advantage of the British Raj. One of the most famous nawab with a spine who stood against the British was Nawab Siraj-Ul-Dowla. But you won't hear much about him, because he stood in defense of his country against the British.
The Nawabs of Lucknow are were as follows:
Saadat Khan Burhanul mulk(1720-1739)
SafdarJung (1739-1754)
Shuja-ud-daula (1754-1775)
Asaf-ud-daula (1775-1797)
Wazir Ali (1797-1798)
Saadat-Ali-Khan (1798-1814)
Ghazi-ud-din-Haider (1814-1819)
Amjad Ali Shah (1842-1847)
Wajid- Ali-Shah (1847-1856)
While Wajid Ali Shah was in throne, the British found an excuse to annex Awadh. The last nawab Wajid Ali shah left behind a legacy, which British could not destroy completely. These Nawabs were independent and paid annual tax to the British. It was a protection money'. Kind of things you hear in World Politics now days. People should read history. Dalhousie had plans and that was to annex Awadh. But thing was could not find any excuse the nawabs cooperated well with the British. Lot of British under Dalhousie did not want that. It was like story of Aesop. The one about the Wolf and little lamb.
Moral: "The tyrant can always find an excuse for his tyranny."
The only reason British could find was "mismanagement". But thing is how one runs his family or country is his or their business. Awadh or spelled Oudh sometimes since it is closer to the pronunciation. Any way it is a topic by itself, maybe in a upcoming post. So, keep subscribed to IC.
The founder of the Awadhi family was Burhan Al Mulk: Muhammad Al ameen who founded favors with then Mughal Emperor .
Saadat Khan
(1720-1739)
Foundation of the Awadh dynasty

Burhan ul Mulk"  Saadat Khan was the founder of the Awadhi Nawabs.
Sadat was originally from Khorasan. He had accompanied in one of the final battles of emperor Aurganzeb, with his father. One of his  ancestor was the 7th imam of The Twelver.
Safdar Jung
1739-1754
Nephew

He succeeded his father-in law cum Matenal uncle:Saadat Ali Khan. His father was from the Oghuz tribe of Kara Konuylu.
Shuja Ad Dawla
1754-1775
Son of Safardar Jung

He was made nawab after his father. Shuja was well known for his role in Battle of Buxar.

He was also served as vizer of Mughal empire.
Asaf ud-Dawla
1775-1797
Architech Nawab

Asaf ud Dowla is considered as the architect of Lucknow.
Wazir Ali
1797-98
Son of Asaf Ud Dowla

He ascended after his father. Very shortly accused by the British and replaced. Later on an argument ensued with a British officer who came to give him an order at Breakfast . The British officer was killed and later on Massacre of Benares happened.
Saadat Ali Khan
1798-1814
Timeline Story

He was the 2nd son of the Nawab Shuja. Saadat ali Khan II made at treaty with the British.(East India Company). Later the british broke it.
Amjad Ali Shah
1842-1856
Nearing the End

He was  the fourth king of the Awadhi Nawabs.
Wajid Ali Shah
1847-1856
Last of the Awadhi nawabs

He left a legacy.  Wajid Ali Shah was removed and he shifted to Kolkata where he created a mini-lucknow. Place called Metia burz. It was said 10,000 people came at his funeral.

The British wanted to remove his legacy but thing is he was somebody different.

He might have been poisoned according to some sources. Today he is survived by his great great grand daughter who has an exclusive Restaurant  in Kolkata:Manzilat
Lucknow
Lucknow is in UP ,near Delhi.  The journey was 1.5 hours by train to Lucknow from Kanpur. It was hot then. I was amazed getting off seeing the train station. it was site to see since was expecting Lucknow to  be a small town.  Something similar to Kanpur, which has only IIT Kanpur.
Where to go?
Ask the local passenger vehicles or scooters to take you to Bara Imam Bara. The Main palace of the nawab. Did not know which nawab though.
Seeing the whole area will take you 3 hours approximately. There is a labyrinth called Bhool Bhulaiya"  You can get lost there. So take a guide!
Bhul Bhulya
labyrinth made by Asaf ud Dawla

Bara Imambara
Made in 1784 by Asaf ud Dawla

Rumi Darwaza
Made in 1784
Lots of fil shooting were done in this place. It is a sight to sees and make sure you have time in your hands:6-7 hours.
It will take time and patience to admire the art and magnificence of these buildings. There is a room with the portraits of the nawabs.
20 years ago YouTube was not there so you could get an idea except pictures. This gate was built to outshine the Ottoman   Sultans' Babi -Humayn .It was called Rumi' because of Rome. The Roman' Gate is the translation.
Eating. Hey the biryanis of local restaurants without any brand or standard cook Biryanis found in well know restaurants in Kolkata!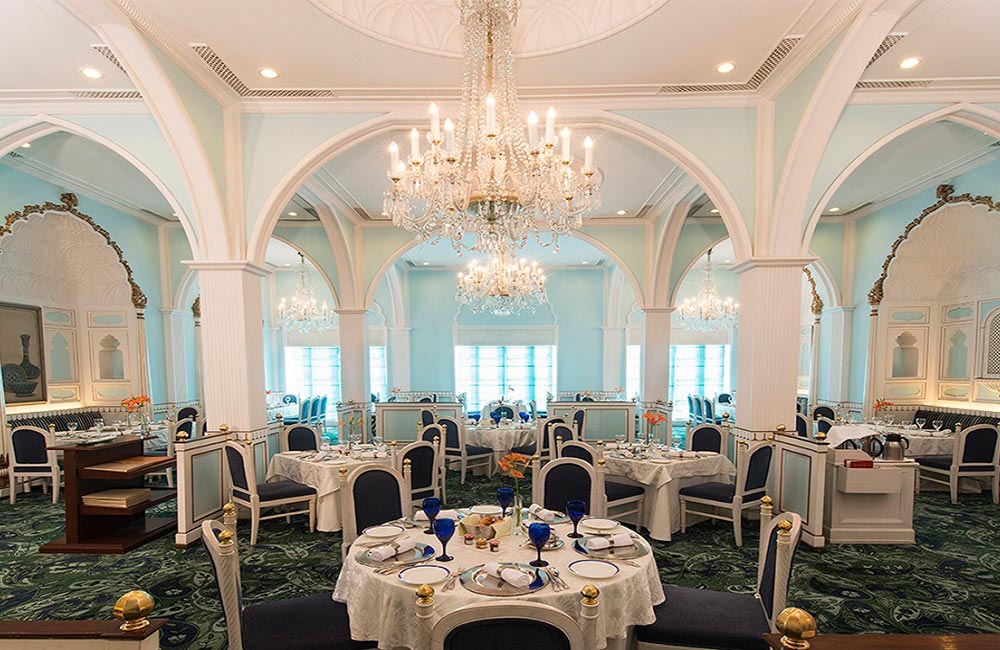 Oudhyana
Serving Biryani with class and Awadhi style. Serving forgot ton Heritage dishes
Cost for two:30$. But it is worth it. (I can assure you).
a part of Taj Group. Serving you exclusive Awadhi dishes . Don't miss if you are in India.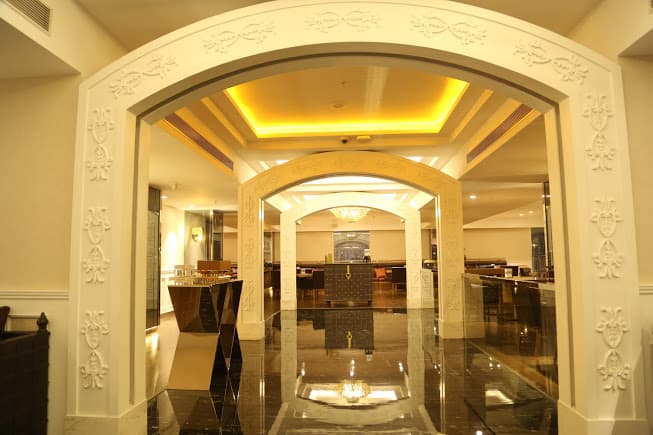 Sepia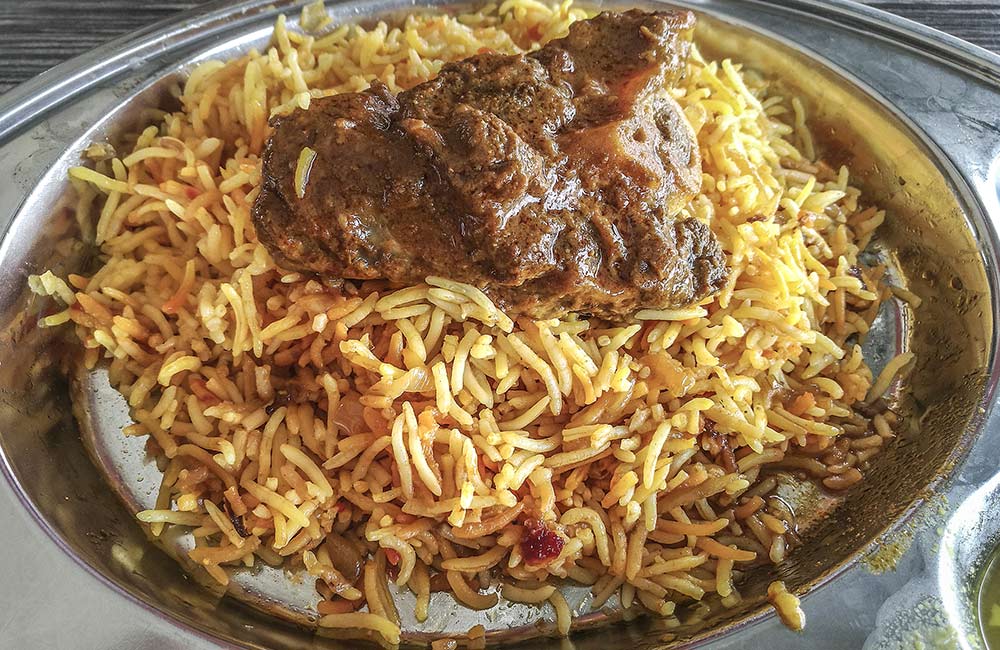 Wahid Biryani
These your real taste of Lucknow. Street side restaurant. Thing is even quality of food these restaurants are comparable to food in good restaurants in other cities .
Cost for two:3.7 US$
Urban Terrace
Spice Caves
Interesting restaurant and some unique ambience. Yeah it is in a cave. Serving various food: Biryani, virgin mohito,tec
A.Rahim's Nihari
Again street food. Try it but make sure you are immune to street food. It has tasty Indian and desi dish.
There are some interesting places to visit in Lucknow.
Like:
Marine drive Lucknow
Ambedkar Memorial Park
Shah Najaf Imam Bara
Lucknow is place or was where royal etiquette and a splendid way of talking was found among royals and people of good families.
The urdu they use is royal. It is like when you call some one ,reply is yes…but people from Lucknow will go like :"Please Command me.." in Udu.
In short people from Lucknow were defined the Awadhi Nawabs.
They were:
Royal
Charming
Eloquent
Lover Of Poetry
Theatre
Plays
Spoke Urdu. This would be equivalent of what French is for Europeans. You need to be majestic with French. So it might be the French would have kept the Nawabs if they were in power.
Awadhi Nawabs
The Nawabs came form Nishapur, Persia. Same place as Omar Khayyam.
Legacy of the Nawabs
Their legacy remains in Metia burz (Kolkata) some what..
[