Gog and Magog-Destruction of Humanity-Part 1
Gog and Magog -By now lot of netizens have heard about them. The question is who were they? The origin of Gog and Magog is ? They are known as Yajuj and Majuj in Islam and will come just before end of the world.
When does the World End?
That is a question which the Almighty knows. It is also known as Day Of Judgement or Yaum al Qiyamah. The Quran on day of Judgment
But when there comes the Deafening Blast – that Day a man will flee from his brother, and his mother and his father, and his wife and his children. For each one of them that Day will have enough preoccupations of his own. Some faces, that Day, will be bright – laughing, rejoicing at good news. And other faces, that Day, will have upon them dust. Blackness will cover them. Those are the disbelievers, the wicked ones." (Quran 80: 33-42)
That day when be very very difficult since the dead will be resurrected. Nobody will bear sins of another. That day parents will be fleeing from their children. Every body will be responsible for their own account. The Quran says:
Whoever chooses to follow the right path, follows it but for his own good; and whoever goes astray, goes but astray to his own loss; and no bearer of burdens shall be made to bear another's burden}* (Quran:Al-Israa' 17:15)
When is day of judgment coming? Nobody except the Almighty knows?
"They ask you about the Hour (Day of Resurrection): 'When will be its appointed time?' Say: 'The knowledge thereof is with my Lord (Alone). None can reveal its time but He'" [al-A'raf 7:187]
The time is not known when day of Judgement is coming but there are signs of which many have occurred. Say even 40 years ago the following hadith by Prophet Muhammad(pbuh) as follows like what does it mean.
The slave girl will give birth to her mistress, and you will see the barefoot, the naked, the destitute, and the shepherds vying with each other in building."
The above hadith tells of one of the Signs of Day of Judgment . They have occurred since there is already surrogate mothers and people who where shepherds in the Middle East once are rich and building tall buildings. These were told by Prophet Muhammad(pbuh) about 1400 years ago.
The Coming of Gog and Magog have not happened yet and one of the major signs of the day of judgement according to Islam.(Christianity also believes in it).
So who were they?
Gog and Magog Origins
They are known as Yajuj and Majuj in Islam. The origins of are from sons of Prophet Nuh(pbuh) also known as Noah.(in Bible). Japeth was one of the sons of Prophet Nuh. The son of Japeth being Magog and his son being Gog. There were as follows:
Javan
Magog
Madai
Tubal
Tiras
Meshech
Gomer
Yajuj and Majuj were the disbelieving sons of Prophet Adam(Pbuh). They small eyes and wide faces. The lake Tiberas will will be drunk by them. They will be around a 7792.2 billion in number approximately. Well I mean Lake Tiberas hold about 4 trillion Liters of water. So if we consider finishing this amount of water in few hours, there has to be lot of these people. The closest people to these are the Huns and Mongolians.
The closest to the Gog and Magog were the Huns and Mongolians. These people stop at nothing and do not stop at anything. The Roman empire were taken back by the Huns. These guys appeared from nowhere and vanished into know here. Attila the Hun was the most well known of them ,from whom Turks were descended.
The Quran says :
""Until when [the dam of] Gog and Magog has been opened and they, from every elevation, descend. And [when] the true promise has approached; then suddenly the eyes of those who disbelieved will be staring [in horror, while they say], "O woe to us; we had been unmindful of this; rather, we were wrongdoers."[Quran 21: 96-97].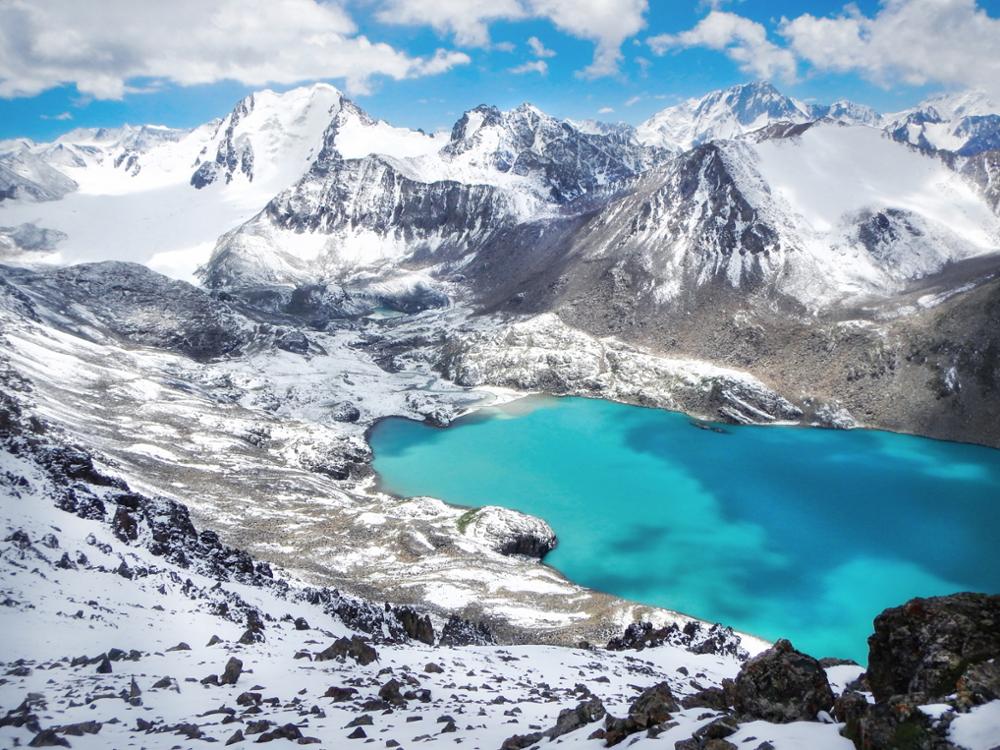 The above verse says people will be startled. Well suddenly seeing so many people to kill and exterminate whole area can be frightening. The Mongolians killed about a million civilians in the siege of Baghdad.
Dhul Qarnyan' -The Two Horned One
The King Dhul Qarnayn' , a title meaning Two Horned in the Quran mentions in a response to 3 questions asked by the Arab Non believers to the Prophet Muhammad(pbuh). This was to test the authenticity of the Prophet Muhammad.(pbuh). These questions came from the Jews. Dhul Qarnyan might have been Cyrus of Persia.
"The Lord, the God of heaven, has given me all the kingdoms of the earth and he has appointed me to build a temple for him at Jerusalem in Judah. Any of his people among you may go up to Jerusalem in Judah and build the temple of the Lord, the God of Israel, the God who is in Jerusalem, and may their God be with them. And in any locality where survivors may now be living, the people are to provide them with silver and gold, with goods and livestock, and with freewill offerings for the temple of God in Jerusalem.'
(Ezra1:1-10)
The11 questions were :
Who was Dhul Qarnayn?
Who were People of the Cave.(Ashab ul Kahf)
What is secret of the Soul.
The logic according to Kafir Arabs was that this will expose that Muhammad is false. Those days they did not have Google or Bing. This question negates the claim that Muhammad copied from Christian and Jewish texts. Since if the Jews knew he was copying', they would not have asked these questions. In this post we don't deal with identity of Dhul qarnayan. It will be in upcoming post. Just follow us to keep updated.
We granted him power in the land and endowed him with all kinds of resources.

(18:94) They said: "O Dhu al-Qarnayn, Gog and Magog69 are spreading corruption in this land. So shall we pay you taxes on the understanding that you will set up a barrier between us and them?"

Al Quran(18:83-98)
Dhul Qarnayn , The Two Horned King who had four quarters of the world might have been Cyrus of Persia. He built a wall between two barriers to contain the Yajuj and Majuj. Since then ,they could not escape the barrier.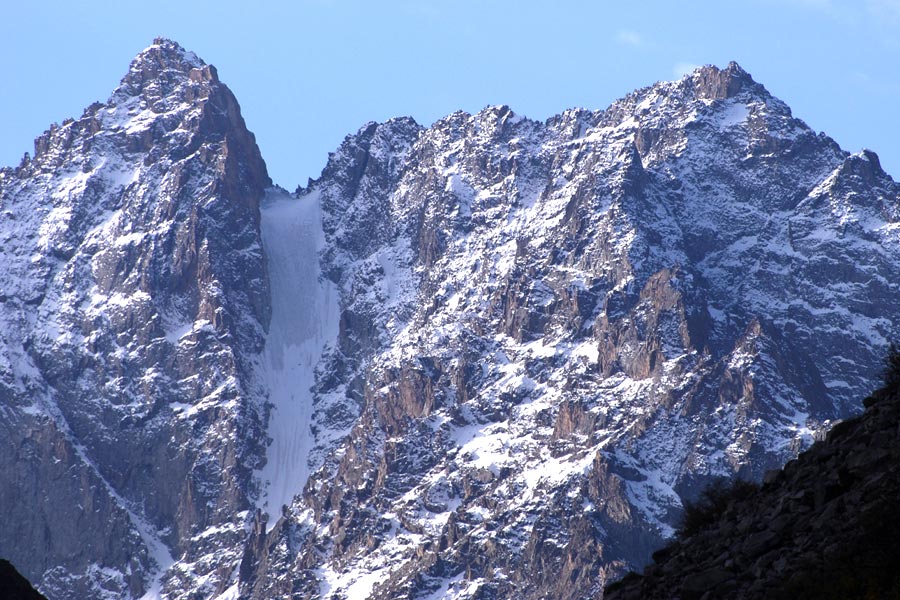 " Then, he followed a course (93) Until he arrived between two mountains. He found beside them a people who could barely understand speech (94) They said, "O, Dhu'l Qarnayn! Indeed, Gog and Magog cause corruption in the earth. So, should we pay to you a tribute that you may place between us and them a barrier?"(Surah Kahf-92-93,Al Quran)
Location of Yajuj and Majuj
The exact location is not known. These tribes are supposed be some in Caucaus. It should be noted that the Roman Historian when writing upon the Huns says they were somewhere from Kazaksthan. They were a mystery. The huns came from nowhere and vanished into nowhere. It is said be between two mountains that Dhul Qarnayn made a gate and filled with molten copper.
Alternate view of Yajuj Majuj
These tribes can be also Vikings. This what some of the modern theories are. The Quran says as follows:
And a ban is laid on every town (population) which We have destroyed that they shall not return (to this world again, nor repent to Us).
The above verse of the Quran means the Gog and Magog (Yajuj and Majuj) are released
Until when [the dam of] Gog and Magog has been opened and they, from every elevation, descend"
Surah Al Anbiya:Quran-verse 96
The Vikings theory are propagated by some scholars. We are not going to discuss in this post.
Vikings -A terror which appeared in Europe
Recent discovery on Yajuj and Majuj
In 2015 a person who had a Facebook page called Prophecies Researcher, goes to find a mountain Kyrgyzstan to look for Yajuj and Majuj.(Gog and Magog). The team went with 30 people ,out of which 15 survived.
A documentary of the trip to find Yajuj and Majuj was made and uploaded in Youtube.
It is in Arabic though.
The land of Kyrgyzstan has normal practice of bride kidnapping. If a man likes a girl, she gets kidnapped and married.
The English version
Keep subscribed to us in Face book and Twitter. Also join our face book group.
References
https://islamreigns.wordpress.com/tag/yajuj-and-majuj-and-jerusalem/
https://www.imamghazali.org/blog/tafsir-surah-al-kahf-verses-83-101-dhul-qarnayn
References