Food & Souvenirs to Eat in Qatar-2022
Mini Showcase-Qatar
Brief History-Qatar
Qatar has history of 50,000 years. The country was introduced in 628 CE to Islam when the Christian ruler Mundhir bin Sawa Al Tamimi when he adopted Islam. He was the governor for the Sassanian Empire. In the 1766 the families of Kuwait migrated to Qatar, namely the Khalifa family. They ruled few centuries uptil 20th century. Later after few wars the British place Thani family to be in charge. Qatar got their independence in 1968.
The Qatar World Cup.
Qatar has spent over 200 Billion Dollars on this World Cup. The intention might not have been winning or losing or making Profit. It snowed the positive side of Islam and Qatari culture. Sometimes there are other things than money, winning or numbers that matter to people. This is what Qatar want to show the people. There is part of human nature we are leaving behind. It is not that every body has to use Windows or Mac but Linux can as good and free!
Profit in World Cup 2022 by Qatar
So what does Qatar get in terms of Profit? Most people are like translating funds in Cash or kinds. Not every body thinks like that. Some of you maybe shocked and believe in concept of wysiwyg That is what you see is what you get! Profit is relative and depends upon its definition.
Qatar has promoted Islam which may have caused people accepting Islam. The good deed ultimately organizer will get it. It has more value than all of the wealth of this world. This will be earned by rulers of Qatar. Non Muslims might no believe this but Muslims do believe.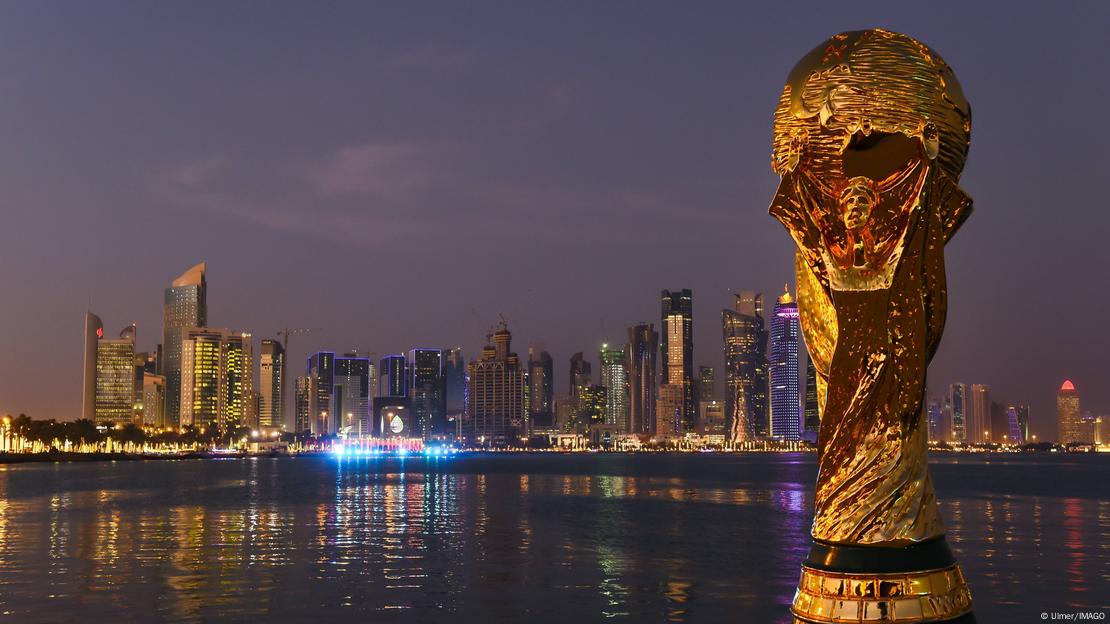 Food to Eat in Qatar
There are really tasty food to eat over there and halal too. Some the mouth watering food are as follows:
Shwarma-
This delicious food originated in the Ottoman Empire in the 19th Century. It is a pita bread sandwich like food with slices of meat in it. The slices of meat can be chicken, lamb, goat, etc. Thing is this food is very popular like Pizza, which you can find everywhere. The catch is the taste of this food that can be found in Middle East or Turkey cannot be found elsewhere. So take the opportunity and have a taste. Iskander Efendi is supposed to have started this food in the 18th century. This is similar to gyros of Greece. After all Greece was part of Ottoman Empire for centuries.

Kunafa-This is made of cheese and sweet syrup. It is a mouthwatering dish.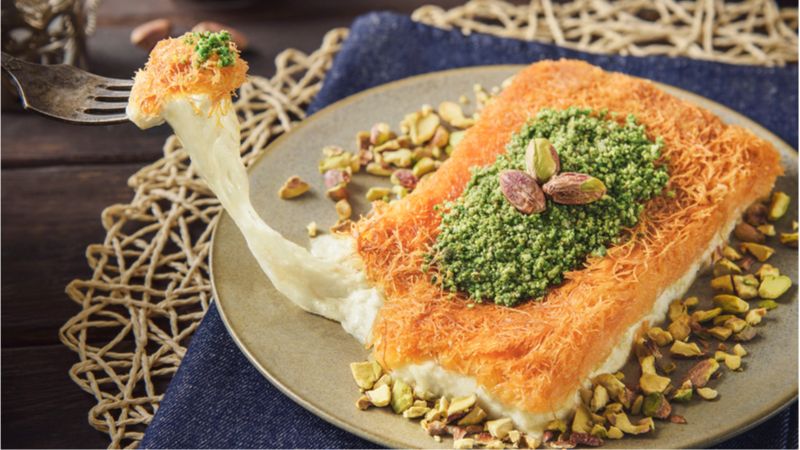 Thareed
This is a food with large chunks of meat and red tomato paste. This food was has been mentioned in the sayings of the Prophet Muhammad (pbuh).
Saloona
This again is a meat item. A gravy item which includes mainly chicken but other items like vegetable or other meat like lamb or beef can be used.
Machboos
This is a food which happens to be nation dish of Qatar. It is like what "Biryani" for the gulf. The meal contains rice with basmati rice and spices mix. So while you are cheering for one of the teams you might enjoy some the dishes. It's not like you are going to come back for just one meal.
Luqimat
These are like dough balls which can be dipped in a date or honey syrup. It was brought by the Ottomans to Qatar, whilst they had their brief rule up to 1914. They called it Lokma in Turkey.
Falafeel
This is made of chick peas, beans, garlic and are deep fried.
Umm Ali
It is a sweet dessert with milk and cinnamon. This is originally from Egypt. Name means mother of Ali. It is a must have when you have time for desserts.
Karak
It is a tea, Qatari style. It includes, tea, milk and cardamom Well usually the Arab counties have black tea or Qahwa' in small thin cups. Indians and people nearby love tea with milk. They see the color and taste it. Dip in their biscuits (Britannia Biscuit). In China, they similar tea like Qahwa which they give in regular intervals. The British introduced tea to the India sub-continent.
Khanfoorsh
This is a dessert from the Deserts. Ok It a traditional cake from the gulf. Basically it is a type of Pancake which is best eaten with tea at breakfast.
Souvenirs
There are some souvenirs you must bring home.
10 Souvenirs to buy from Qatar
Pasmina Shawls. The name is associated with Kashmir . The shawls are made from Pashmina Wool
of highest quality. They come wit variety of colors.
Decorative Wooden Boxes
These are really crafted beautiful boxes and you have them personalized with your name in Arabic .They are made of wood and come with different sizes and shapes
Gold and Jewelry
Qatar is the place to shop for Gold and Jewelry . You can find real authentic gold jewelry at attractive prices. too. There are pearls too to consider. Actually the country is known for being Pearl capital
Dallah Pot
These are tea cup set but in Arabian style
To be continued.